| | |
| --- | --- |
| BACK | NN Trainer | Application | MentDB Weak |
NN Trainer
I created this app to automate neural network learning from CSV file ...
Version v1.0.0 (works with MDB_2.4.0 and up ...)

Application:
nn_trainer_1.0.0.mql.zip
SHA1: ebe6587bfef04a3fed12d6012f89e4b02e05590d
Install
- Download and Install MDB_X.X.X (Choose the right version)
- Start a MQL Editor
- Unzip the file 'nn_trainer_X.X.X.mql.zip'
- Copy the MQL source code from the file 'nn_trainer_X.X.X.mql'
- Paste the MQL source code into the MQL Editor
- Execute the MQL source code
- Your application is ready!
- Go to https://localhost:9999
- Click on your application
- Login 'system', password 'pwd'
- Enjoy!
Youtube
Image 1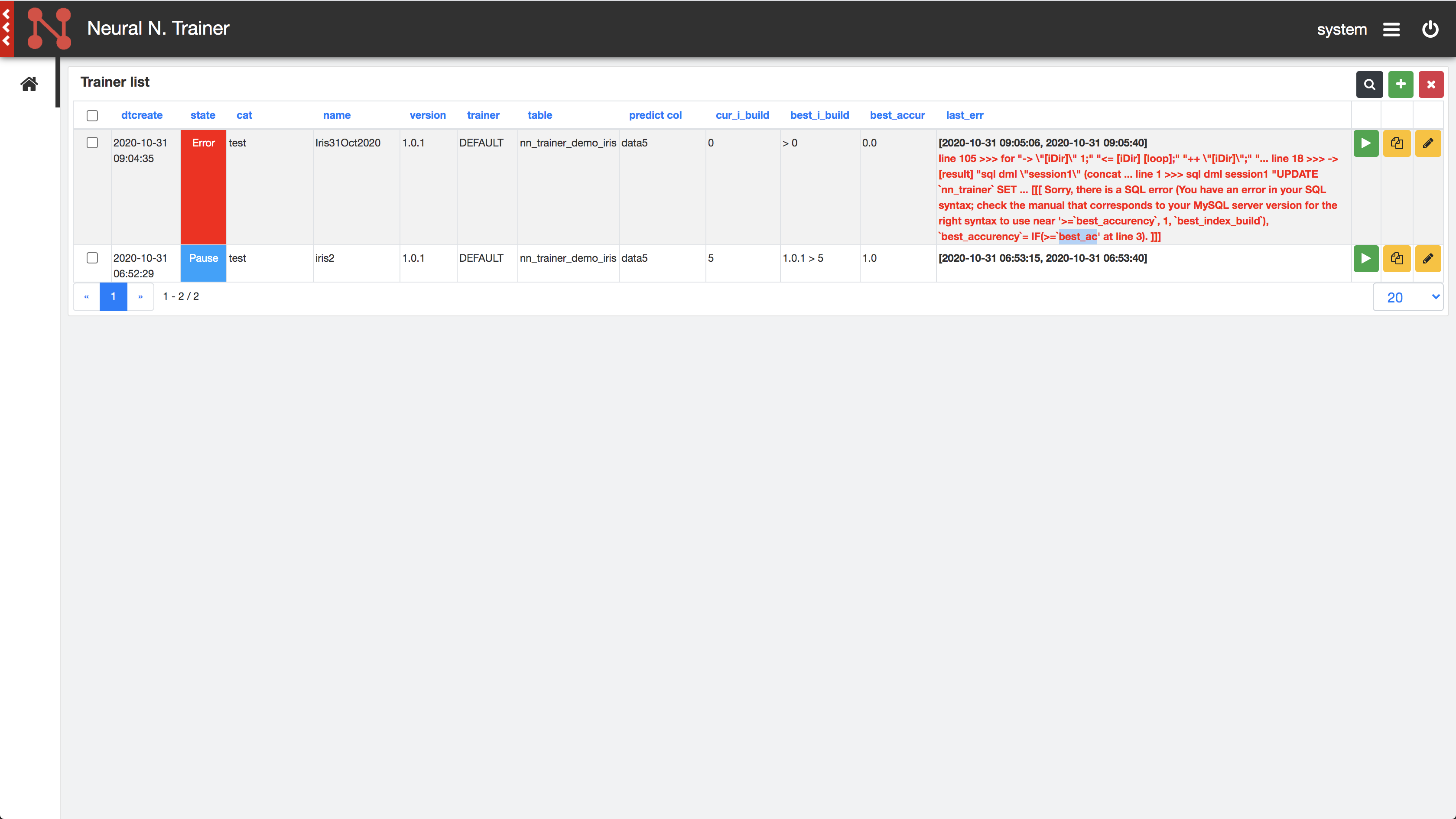 Image 2