'Neural Network Trainer' is an open-source application, you can download and install it into MentDB Server. Train neural networks on CSV type data in the background, this application is very practical for simple neural networks.
Feed Forward Processing...
Version v1.0.0 (works with MDB_2.4.0 and up ...)

Application:
nn_trainer_1.0.0.mql.zip
SHA1: ebe6587bfef04a3fed12d6012f89e4b02e05590d
Install
- Download and Install MDB_X.X.X (Choose the right version)
- Start a MQL Editor
- Unzip the file 'nn_trainer_X.X.X.mql.zip'
- Copy the MQL source code from the file 'nn_trainer_X.X.X.mql'
- Paste the MQL source code into the MQL Editor
- Execute the MQL source code
- Your application is ready!
- Go to https://localhost:9999
- Click on your application
- Login 'system', password 'pwd'
- Enjoy!
Youtube
Image 1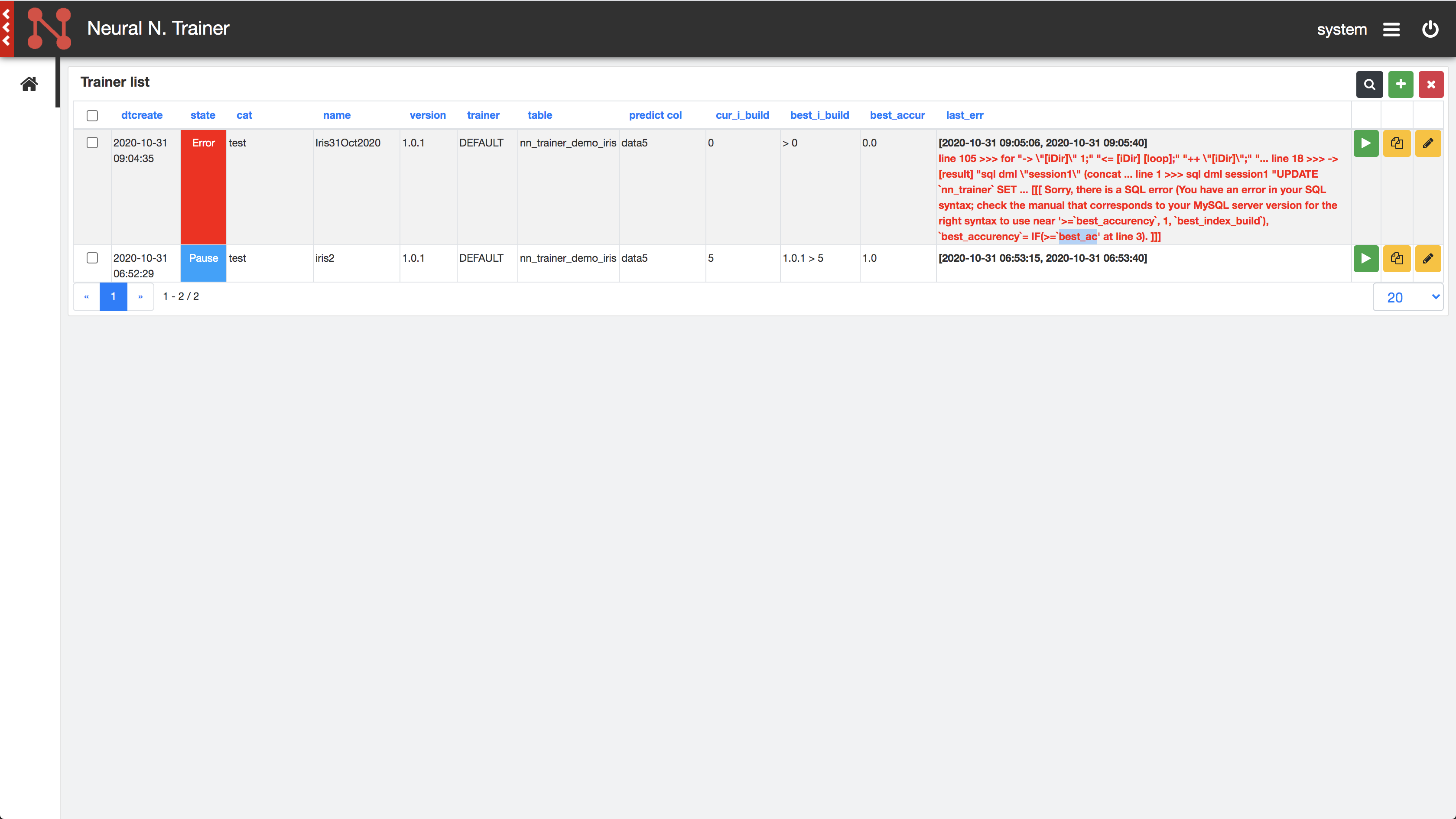 Image 2