'Auto-Report' is an open-source application, you can download and install it into MentDB Server. This application allows you to generate and receive reports from your information system by email. You can also give rights to users to download their personalized report directly online.
Different output file formats are possible...
Version v1.0.0 (works with MDB_3.1.0 and up ...)

Application:
auto_report_1.0.0.mql.zip
SHA1: 9c41e42482eb8a9661249fa64c573f573a127cc8
Install
- Download and Install MDB_X.X.X (Choose the right version)
- Start a MQL Editor
- Unzip the file 'auto_report_X.X.X.mql.zip'
- Copy the MQL source code from the file 'auto_report_X.X.X.mql'
- Paste the MQL source code into the MQL Editor
- Execute the MQL source code
- Your application is ready!
- Go to https://localhost:9999
- Click on your application
- Login 'system', password 'pwd'
- Enjoy!
Image 1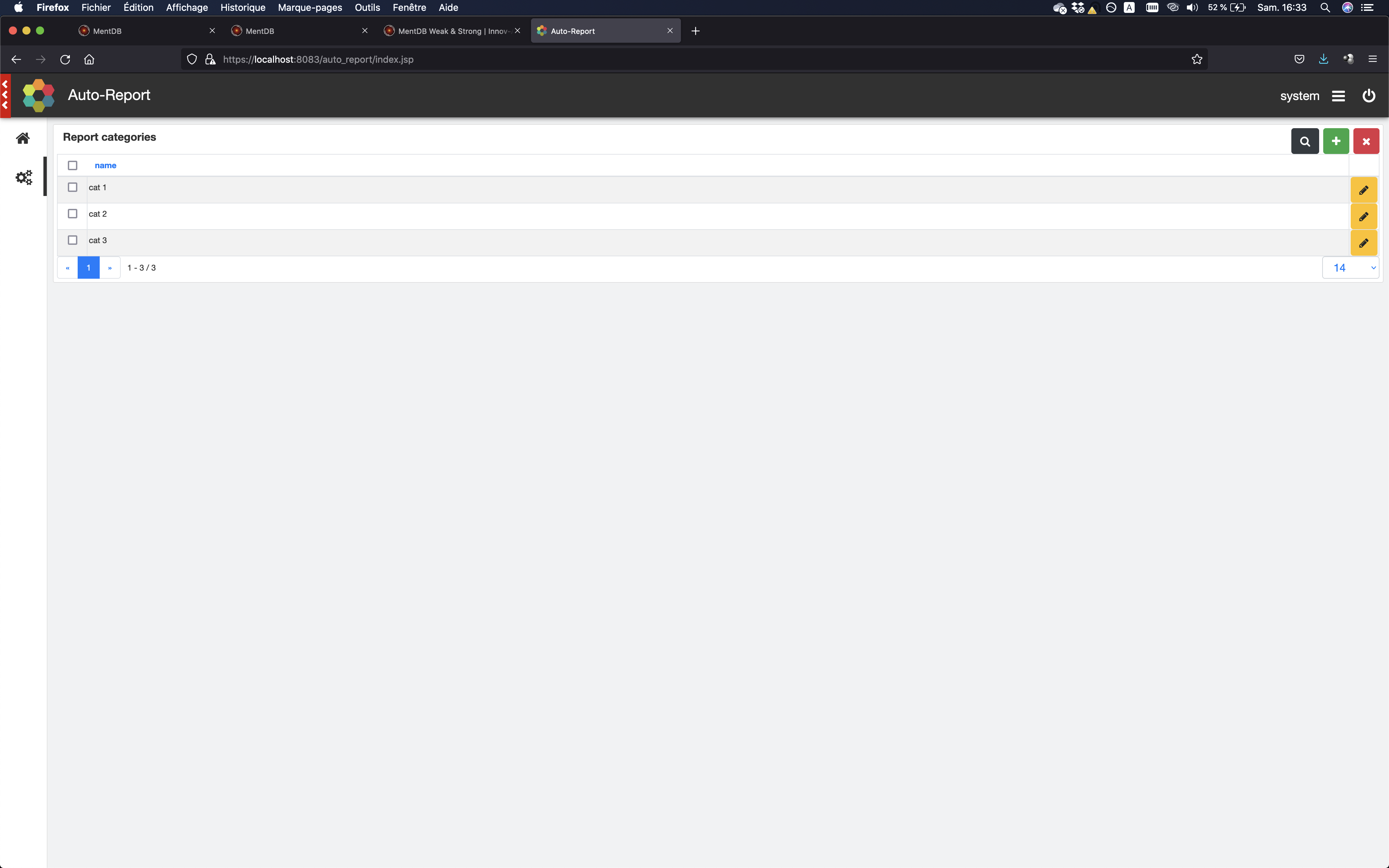 Image 2